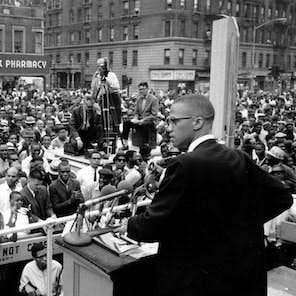 May 5 • 14M
We need to fund and build more monuments to brilliant Black leaders
Join Shaun as he unpacks the most important stories of injustice, racism and corruption, but also tells you who's fighting back and how you can support and join them with practical action steps.
Friends, I'm excited to bring you a throwback episode of The Breakdown that originally aired on August 12, 2022.
You know, it's really astonishing to me that in America, when we look at the top 50 most represented people with monuments, half of them were enslavers. It's unacceptable.
But what's the solution? Waiting for others to create monuments for us isn't going to cut it. We need to take action and build them ourselves. That's what I address in this episode - specifically, building monuments to honor the legacies of Malcolm X and Nat Turner.
Take a listen and let me know your thoughts.
To listen to today's FULL EPISODE of The Breakdown go now to Apple Podcasts or Spotify and search for "The Breakdown with Shaun King." Subscribe there for FREE and listen to the whole podcast.
If you are already on Apple Podcasts or Spotify, please subscribe, listen, share, leave reviews, and listen daily to the entire episode. The more of it you listen to, the better it is for us.
Love and appreciate you all.
Shaun
Learn more about your ad choices. Visit megaphone.fm/adchoices