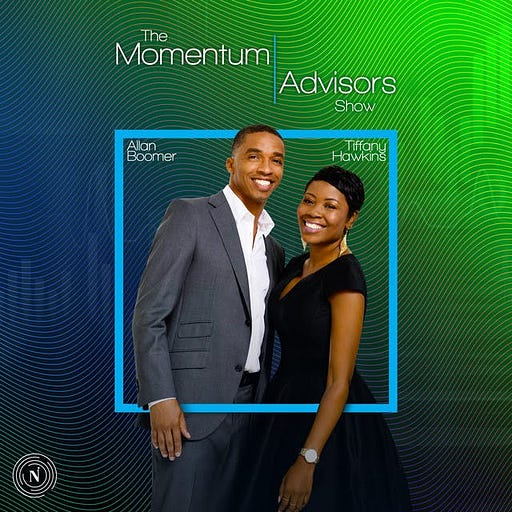 May 6 • 49M
Passive & Residual Income
Join Shaun as he unpacks the most important stories of injustice, racism and corruption, but also tells you who's fighting back and how you can support and join them with practical action steps.
Hey everybody, we're bringing back an episode of The Momentum Advisors Show from February 28, 2021. In this episode, they break down passive and residual income--which is one of the keys to financial independence. I mean, who doesn't want to make money while they're sleeping or on vacation, right? They go into unique ways to generate meaningful residual and passive income, so that you can start living the life you want. Residual income comes from a single original action and it keeps coming in over and over again. And passive income requires little to no effort to maintain the cash flow. If you're ready to learn more about these types of income and how to start making them work for you, tune in to The Momentum Advisors Show today.
To listen to today's FULL EPISODE of The Breakdown go now to Apple Podcasts or Spotify and search for "The Breakdown with Shaun King." Subscribe there for FREE and listen to the whole podcast.
If you are already on Apple Podcasts or Spotify, please subscribe, listen, share, leave reviews, and listen daily to the entire episode. The more of it you listen to, the better it is for us.
Love and appreciate you all.
Shaun
Learn more about your ad choices. Visit megaphone.fm/adchoices