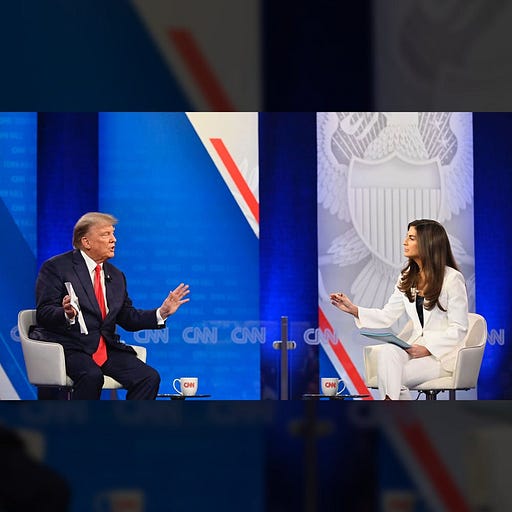 May 11 • 9M
Ep. 803 - CNN just made the mistake of a lifetime
Join Shaun as he unpacks the most important stories of injustice, racism and corruption, but also tells you who's fighting back and how you can support and join them with practical action steps.
It's unforgivable, really. Just days after a New York jury determined that Donald Trump sexually abused a woman - who happens to be a JOURNALIST - the network had Trump on for an open conversation - hosted by a conservative woman in front of a conservative audience.
They had COUNTLESS chances to back out, but forged ahead and did it anyway - spitting in the face of decent people everywhere.
Let me unpack and explain it.
To listen to today's FULL EPISODE of The Breakdown go now to Apple Podcasts or Spotify and search for "The Breakdown with Shaun King." Subscribe there for FREE and listen to the whole podcast.
If you are already on Apple Podcasts or Spotify, please subscribe, listen, share, leave reviews, and listen daily to the entire episode. The more of it you listen to, the better it is for us.
PLEASE BECOME A MEMBER of The North Star now @ TheNorthStar.com.
Love and appreciate you all.
Shaun
Learn more about your ad choices. Visit megaphone.fm/adchoices