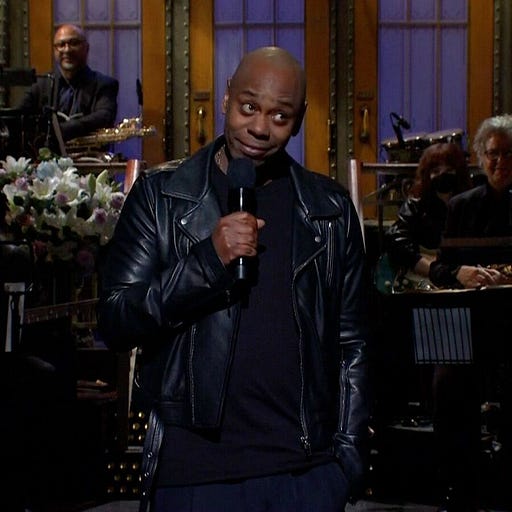 Nov 14 • 22M
Black speech is CLEARLY being over-policed right now. LISTEN to episode #708 of The Breakdown with Shaun King
It's both sad and frustrating that we've got to this point. In the name of calling out anti-Semitism, every single word of Black leaders, athletes, and entertainers is being parsed and torn apart.
Join Shaun as he unpacks the most important stories of injustice, racism and corruption, but also tells you who's fighting back and how you can support and join them with practical action steps.
Please listen to today's full episode of The Breakdown with Shaun King FOR FREE directly on Apple Podcasts or Spotify! When you subscribe and listen there, it helps us. We are now getting back to emailing each episode, and opening up comments for everyone as well. Please listen, subscribe, share, and comment below!
Click HERE to listen on Apple Podcasts.
Click HERE to listen on Spotify.
---
I am disturbed.
Because if one thing is clear to me right now it's this… we've clearly crossed over into a period where the speech, language, performances, and even social media of Black people are being over-policed in an outrageous fashion right now. I don't see this happening with anybody else right now.

Dave Chappelle's monologue this weekend on Saturday Night Live was MASTERFUL. Beyond the fact that his jokes were hilarious, he was vulnerable and transparent about the fact that Kanye West is his actual friend and that Kanye West had crossed a line that even bothered Dave.

And instead of embracing the fact that Dave literally called out the problems with saying all that Kanye said, leading Jewish advocacy groups like the ADL simply labeled Dave as anti-Semitic as well.

Here's the thing - Jewish people have every right to define for themselves what they find bigoted and what they don't. But we've crossed over into a period where it now seems like if someone even talks about their actual thoughts and feelings about something that involves Jewish people, it's labeled anti-Semitic.

And to be very frank, that is not a sustainable or effective way to combat anti-Semitism. People have to be given space to talk about their own thoughts and feelings on issues like Dave just did without feeling like doing so will cost them their entire career.

To listen to today's FULL EPISODE of The Breakdown click these links on Apple Podcasts or Spotify or go there directly and search for "The Breakdown with Shaun King." Subscribe there for FREE and listen to the podcast.

If you are already on Apple Podcasts or Spotify, please subscribe, listen, share, leave reviews, and listen daily to the entire episode. The more of it you listen to, the better it is for us.

Love and appreciate you all.

Shaun
---
ABOUT THE AUTHOR: Shaun King is one of the most followed and shared activists and journalists in the world. In addition to being the Founder and Editor in Chief of The North Star, he also leads the Grassroots Law Project and the Real Justice PAC and recently became the Contributing Editor for Newsweek. A historian by training, Shaun King is the New York Times bestselling author of Make Change: How to Fight Injustice, Dismantle Systemic Oppression, and Own Our Future and his upcoming book, a memoir called Lemons and Stones, is on sale now! Shaun's daily news podcast, The Breakdown with Shaun King, has been heard and shared hundreds of millions of times in almost every country in the world and is available on Apple Podcasts, Spotify, and everywhere podcasts are heard. Shaun has been with his brilliant wife, Rai, for nearly 25 years, and they are raising their 5 kids in Brooklyn, New York.