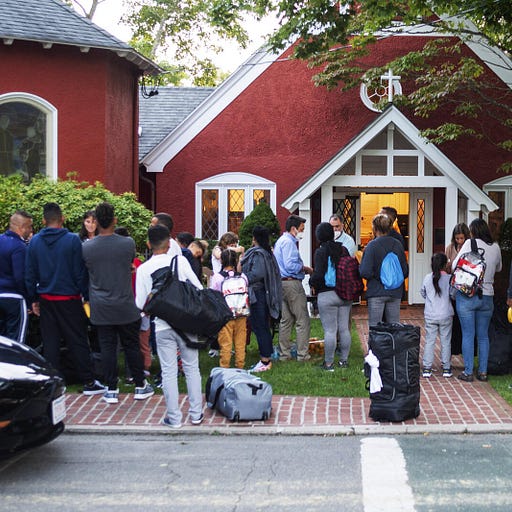 Sep 20, 2022 • 13M
Ep. 676 - Why it's horribly wrong to trick and ship undocumented immigrants all over the country
Join Shaun as he unpacks the most important stories of injustice, racism and corruption, but also tells you who's fighting back and how you can support and join them with practical action steps.
I didn't think I needed to explain this, but I clearly do. What Republicans are doing right now - lying to undocumented immigrants - who've often escaped treacherous conditions - and are desperate and exhausted - and tricking them into being flown and bussed all over the country - is dead wrong. It's immoral. It's unethical. And it appears to actually be illegal.

And here's what I know - Florida Governor Ron Desantis would NEVER do any of this to white immigrants - no matter where they came from. You know he wouldn't. And so we must ask ourselves why they think it's OK to treat immigrants of color like this.