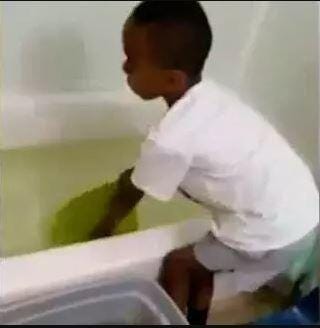 Sep 8, 2022 • 11M
Why it stings to learn the US has given Ukraine $15.2 billion while Jackson & Flint don't have clean water: Ep. 669 of The Breakdown with Shaun King
Listen here now - or subscribe anywhere podcasts are found
Join Shaun as he unpacks the most important stories of injustice, racism and corruption, but also tells you who's fighting back and how you can support and join them with practical action steps.
You can listen to today's full episode of The Breakdown with Shaun King by clicking the link above - or directly on Apple Podcasts or Spotify! We are now getting back to emailing each episode, and opening up comments for everyone as well. Please listen, subscribe, share, and comment below!
---
I loathe what Russia is doing to Ukraine. It's wrong. It's criminal. They've forced millions of people to become refugees while killing thousands of people and leveling entire cities. Countries should be supporting Ukraine. That's not the rub.

The rub is that Ukraine has now received $15.2 billion (not the $8 billion people keep quoting) while it would cost just $1 billion to completely solve the water crisis in Jackson, Mississippi. It would cost $1.5 billion to do the same in Flint, Michigan.

And it continues to seem, in the words of Tupac, that this place has money for war, but won't feed the poor.

It's despicable and dangerous that ANY American city would be without clean water. People in Jackson are literally being told to shower with their mouths closed. What are we doing here? How could that be?

Yes, every single statewide official in Mississippi is a Republican, but this is more than a partisan fight. The US government needs to own problems like this and just pay what's needed to permanently fix them.
---
ABOUT THE AUTHOR: Shaun King is one of the most followed and shared activists and journalists in the world. In addition to being the Founder and Editor in Chief of The North Star, he also leads the Grassroots Law Project and the Real Justice PAC and recently became the Contributing Editor for Newsweek. A historian by training, Shaun King is the New York Times bestselling author of Make Change: How to Fight Injustice, Dismantle Systemic Oppression, and Own Our Future. Shaun's daily news podcast, The Breakdown with Shaun King, has been heard and shared hundreds of millions of times in almost every country in the world and is available on Apple Podcasts, Spotify, and everywhere podcasts are heard. Shaun has been with his brilliant wife, Rai, for nearly 25 years, and they are raising their 5 kids in Brooklyn, New York.