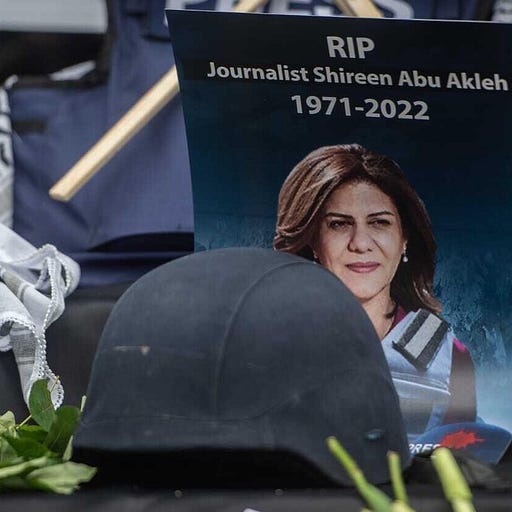 Sep 6, 2022 • 11M
Ep. 667 - 3 questions that prove Israel assassinated Shireen Abu Akleh. It was not an accident.
Join Shaun as he unpacks the most important stories of injustice, racism and corruption, but also tells you who's fighting back and how you can support and join them with practical action steps.
After months and months of saying they did not shoot and kill the revered Palestinian American journalist Shireen Abu Akleh, Israel now admits it was them all along. Of course it was. Eyewitnesses knew. A dozen respected media outlets knew.

But now they claim it was an accident. Today, I have 3 questions that prove it was no accident.
Who exactly did your sharpshooter see in their rifle scope before they fired, if not Shireen?

If you shot Shireen on accident, why did you then fire at the unarmed men who tried to rescue her?

And if both of those things were accidents, why did you interrupt Shireen's funeral, beat the men carrying her casket, and cause them to literally drop the casket? Did you think that it was someone else's funeral?