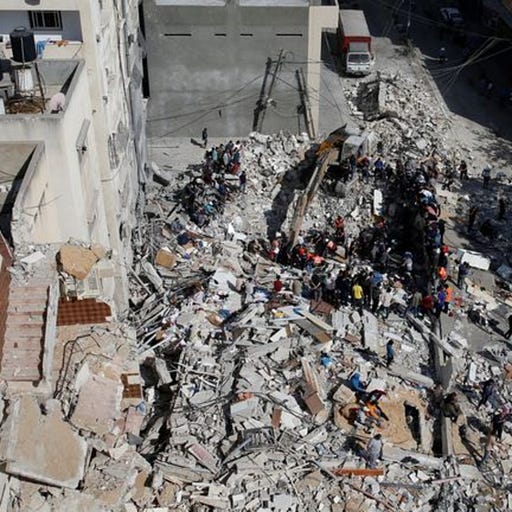 Aug 8, 2022 • 11M
Ep. 652 - Israel massacred dozens of Palestinian men, women, and children this weekend. With American tax dollars.
Join Shaun as he unpacks the most important stories of injustice, racism and corruption, but also tells you who's fighting back and how you can support and join them with practical action steps.
Calling it anything other than a massacre is a lie. Not a single Israel was killed while hundreds of Palestinian homes and businesses were hit with bombs and missiles - destroying everything in and around them - including at least 15 young children. It's despicable.
What's almost equally despicable is how hard honest coverage from the American mainstream media is to find. Before I recorded this episode I went to every major outlet in the country and hardly a word has been said in the headlines. And the articles and stories that were written made it out like a fight happened between equals. That's not what happened at all. It was a brutal, ugly massacre where children were literally blown to unrecognizable bits. I saw it with my own eyes. And people are asking why these kids aren't being treated with the love and attention given to Ukrainians - and the answer is simple. The American taxpayers are funding and arming the Ukrainians AND the Israelis. How can you speak out on what you wrote the check for?