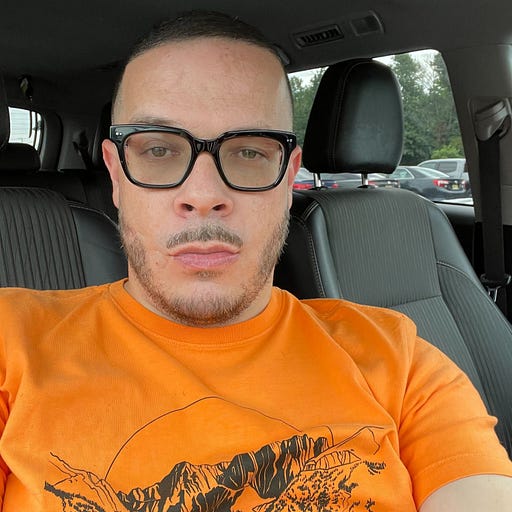 Aug 3, 2022 • 10M
I am going to return the pain back to those that have hurt my family :: Episode 649 of The Breakdown with Shaun King
I tried the high road for a long time. It doesn't work.
Join Shaun as he unpacks the most important stories of injustice, racism and corruption, but also tells you who's fighting back and how you can support and join them with practical action steps.
You can listen to today's full episode of The Breakdown with Shaun King ehere - or on Apple Podcasts or Spotify! We are now getting back to emailing each episode, and opening up comments for everyone as well. Please listen, subscribe, and share!
---
For most of my 42 years, I've aimed to take the thing that we call "the high road." I wouldn't even say that I fully regret it, because I meant well.
But 42 years of taking the high road has made it such that anybody, anywhere, can attack and spread dangerous information about my family without any consequences. Normally, I will defend myself, and my own reputation, and I will continue to do that as I need to, but now, I am going to use the same strategies that have been used against me, against those that have caused us harm. I am returning your strategies back to you.
---
Give me your honest thoughts right here in the comments below. Comments are open.
---
ABOUT THE AUTHOR: Shaun King is one of the most followed and shared activists and journalists in the world. In addition to being the Founder and Editor in Chief of The North Star, he also leads the Grassroots Law Project and the Real Justice PAC and recently became the Contributing Editor for Newsweek. A historian by training, Shaun King is the New York Times bestselling author of Make Change: How to Fight Injustice, Dismantle Systemic Oppression, and Own Our Future. Shaun's daily news podcast, The Breakdown with Shaun King, has been heard and shared hundreds of millions of times in almost every country in the world and is available on Apple Podcasts, Spotify, and everywhere podcasts are heard. Shaun has been with his brilliant wife, Rai, for nearly 25 years, and they are raising their 5 kids in Brooklyn, New York.