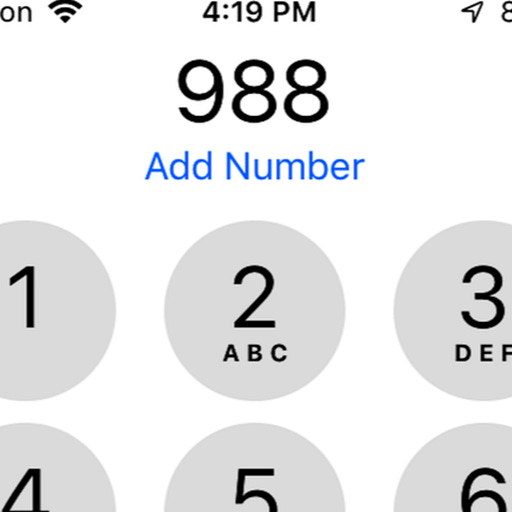 Jul 29 • 8M
You can now call 988 for mental health emergencies instead of 911 : Listen now to episode 647 of The Breakdown with Shaun King
I have a dozen friends working on this system across the country. It's not perfect, but it is WAY better than calling 911 in a mental health crisis. Let me explain why...
Join Shaun as he unpacks the most important stories of injustice, racism and corruption, but also tells you who's fighting back and how you can support and join them with practical action steps.
You can listen to today's full episode of The Breakdown with Shaun King ehere - or on Apple Podcasts or Spotify! We are now getting back to emailing each episode, and opening up comments for everyone as well. Please listen, subscribe, and share!
---
I am a HUGE fan of the brand new phone number, 988. Save it in your phone now as "LIFELINE" or whatever else will help you know what it is. I've actually needed to use this number for a dear family member suffering through a mental health crisis and they were SO helpful.
You can call or text them 24 hours a day, 7 days a week, if you or a loved one is having a mental health emergency. They have 200 crisis centers across the country staffed and ready to support you the best they can.
My hope and prayer is that all of us will use this number as we need it. Our tax dollars are helping to pay for it. And we've seen way too often that when we call 911 for mental health emergencies police show up and get violent.
Make 988 the new default number you call or text in a mental health crisis, OK?
I see a lot of people saying it is managed by law enforcement. THIS IS A COMPLETE FABRICATION. I see other people saying every call is forwarded to law enforcement. This is also a complete lie. And I hate that I see these things being spread because it will keep us from using this system. Over 98% of the MILLIONS of calls made to 988 never require them to contact law enforcement. Where as nearly 100% of calls to 911 are forwarded to law enforcement.
The only time the very good psychologists and social workers and counselors at 988 are required by law to call emergency responders is if someone is if someone is in imminent physical danger. And even then it's only under very strict definitions. They do not want to call the police on any calls. Their goal is to get you the help, advice, and guidance that you need.
I wouldn't endorse this system otherwise.
Of course I am deeply concerned that cities and states will try to allow police to take over this system. That's what police do nationwide. I truly believe that won't happen here.
---
ABOUT THE AUTHOR: Shaun King is one of the most followed and shared activists and journalists in the world. In addition to being the Founder and Editor in Chief of The North Star, he also leads the Grassroots Law Project and the Real Justice PAC and recently became the Contributing Editor for Newsweek. A historian by training, Shaun King is the New York Times bestselling author of Make Change: How to Fight Injustice, Dismantle Systemic Oppression, and Own Our Future. Shaun's daily news podcast, The Breakdown with Shaun King, has been heard and shared hundreds of millions of times in almost every country in the world and is available on Apple Podcasts, Spotify, and everywhere podcasts are heard. Shaun has been with his brilliant wife, Rai, for nearly 25 years, and they are raising their 5 kids in Brooklyn, New York.