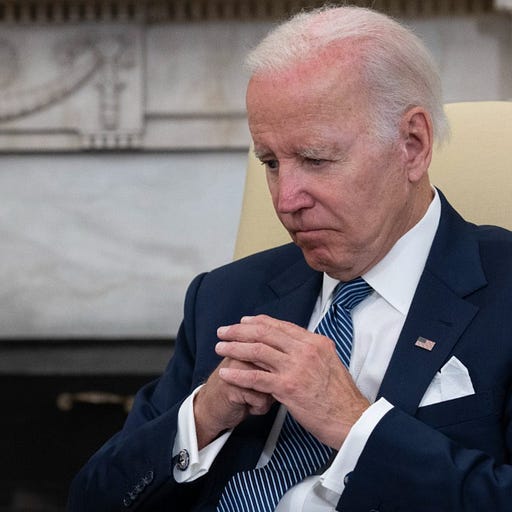 Jul 25, 2022 • 11M
Ep. 643 - Do NOT allow your frustration with Joe Biden to cause you to stop caring about LOCAL politics
Who the president is, absolutely matters, of course, but not so much that when the president sucks, you give up on politics altogether.
Join Shaun as he unpacks the most important stories of injustice, racism and corruption, but also tells you who's fighting back and how you can support and join them with practical action steps.
Hey Crew,
It's Shaun. I am going to begin trying out a new feature that will let me email each brand new podcast episode to you directly. I am also going to be writing supporting articles here as well. If you don't mind, if you are seeing this, and everything works for you, please leave a comment to let me know, ok? Can you hear the episode? Do you see a picture of Joe Biden?
---
I get it. Joe Biden is terrible. 82% of Americans don't want him to run again. And he shouldn't.
But it is FOOLISH to allow our frustration with him to cause us to stop caring about who our District Attorney is. Or who are Mayor is. Or city councilperson or school board leaders.
Don't fall for that trap. We all must be simultaneously frustrated with the President AND fully plugged into important races.