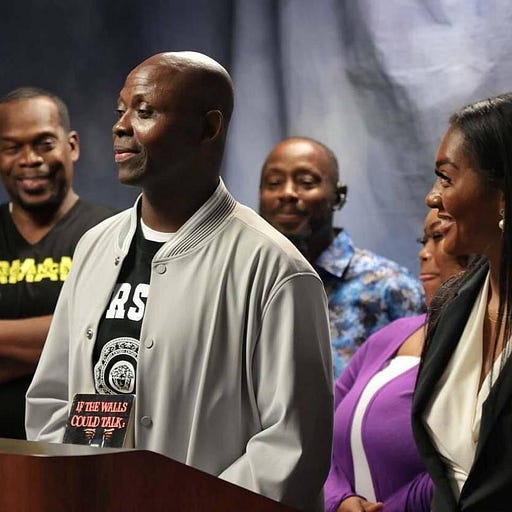 May 5 • 10M
Ep. 604 - Let's help Thomas James after he served 32 years in prison for a crime he didn't commit
Join Shaun as he unpacks the most important stories of injustice, racism and corruption, but also tells you who's fighting back and how you can support and join them with practical action steps.
32 years. When Thomas James was wrongly arrested, charged, and convicted for a crime he had NOTHING TO DO WITH he was just 23 years old. 32 hard years later, Miami prosecutors admit that he was actually innocent and that they stole the best years of his life.

Let me unpack and explain this story, then let's chip in together and provide this man with the support he needs right now, ok? Click the link in my bio on Instagram now to help.